Joy-Filled Artists
Joy Beauty began about 5 years ago when Anna decided it was time to develop her passion for makeup into a creative on-the-side business. A year later, it became a full-time business, and in 2021, we created our beauty team by adding two makeup artists and a hairstylist. Brides come to Joy Beauty for the quality work we do, fun demeanor we have and experience we offer. We offer a stress-free process, where we bring a smile to your face and joy to your day.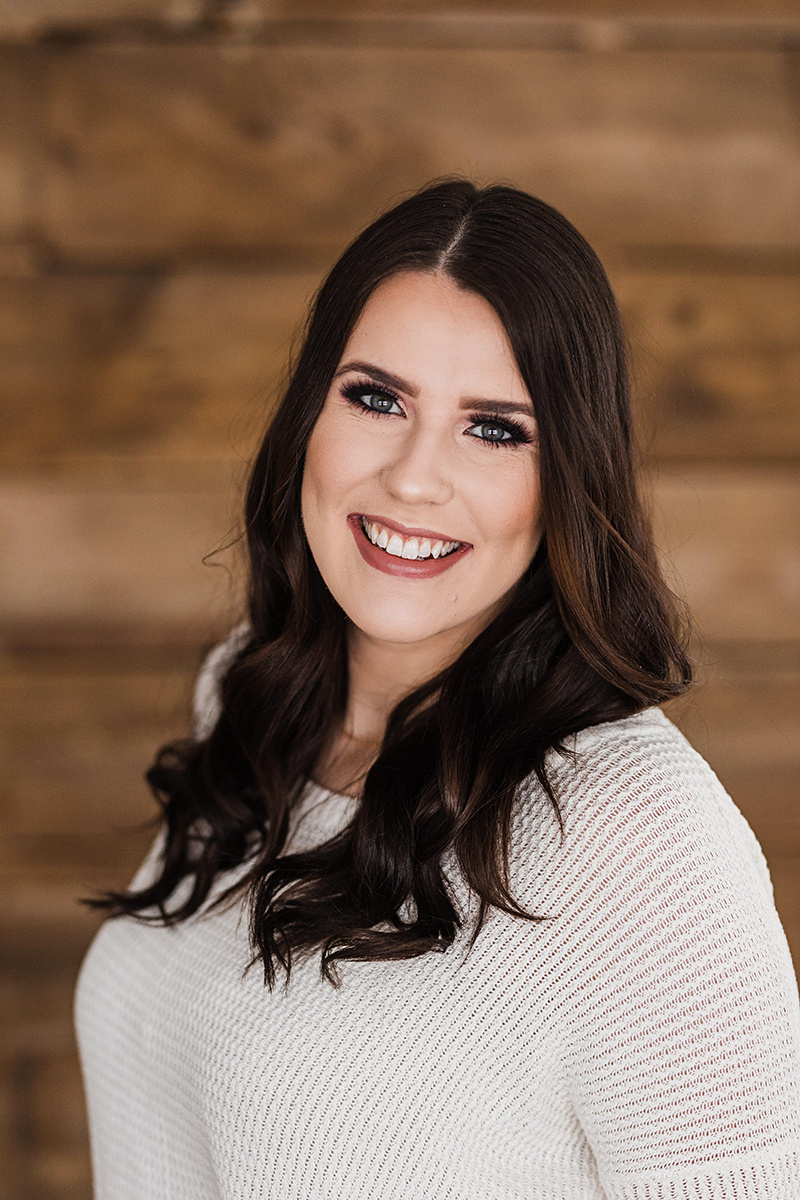 Meet Anna
Hi! I'm Anna, the founder of Joy Beauty.
I'll admit it wasn't until after high school that I became interested in makeup. I started experimenting and spent way too much money at Sephora. As a side gig, I offered up my makeup skills to brides. Before I knew it, I had booked 35 weddings my first year and turned my passion into a full-time job!
My love of makeup blossomed into a love for skincare and figuring out how to help the skin underneath the makeup. I studied skincare at Model College of Hair Design in 2018, and received my Advanced Practice Esthetician License. I love being able to provide brides some personalized skincare advice to give their skin that wedding day glow.
When I'm not in my makeup studio, you can find me snuggling up to my biggest supporter, my husband, Eric, with a glass of wine and a movie, or finding a new restaurant or brewery to try. I'm also mama to my sweet Isaac, soon to be baby girl, and fur mama to our pups Bodey and Sadie.
Our team is ready to make you feel as beautiful and special as you are.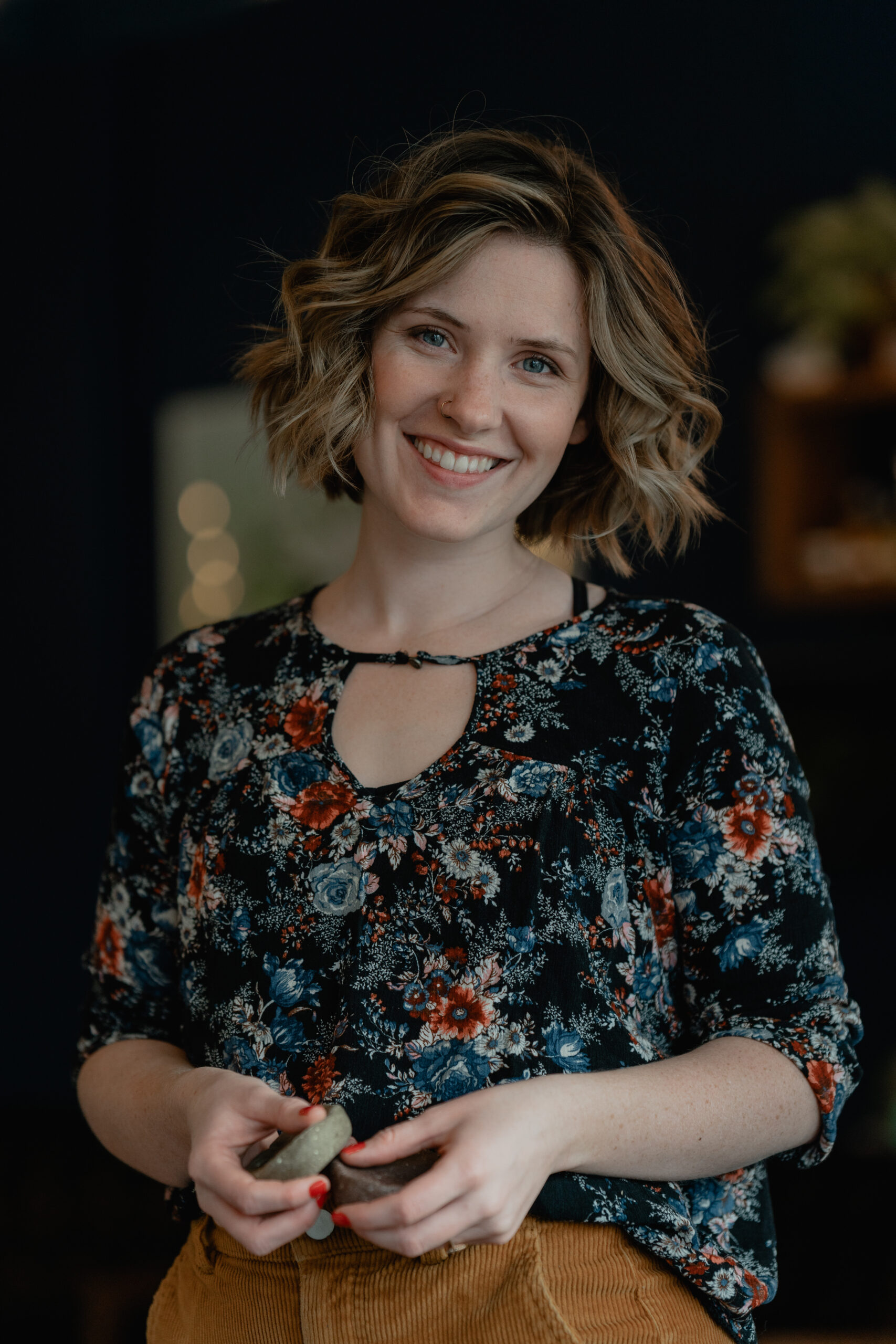 Meet Emily
Hi! I'm Emily, a lead hair artist.
Emily's passion is connecting with you and making your wedding dreams come to life through your hair. She has felt truly honored to serve all of her wedding parties over the past ten years of hair styling. ​
Emily prides herself in being able to create a wide variety of styles for your wedding day, but specializes in romantic, voluminous, boho updos that compliment your features and look absolutely effortless. ​
In her spare time, Emily can be found chasing around her toddler, out in her garden or taking care of her animals. She loves her rescue puppy, Luna, and her small flock of chickens.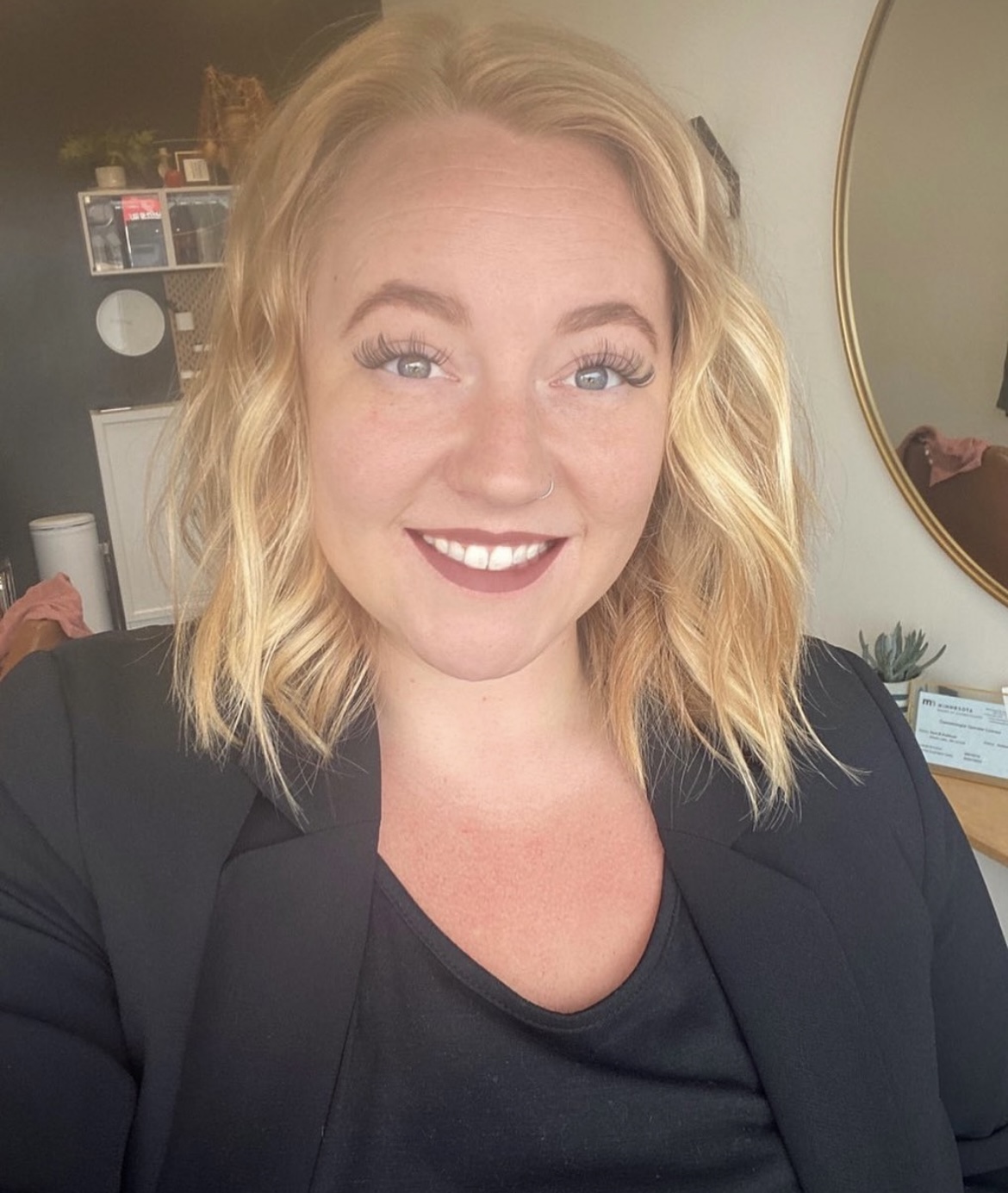 Meet Shannon
Hi! I'm Shannon, a lead hair artist.
Shannon has been a licensed stylist for 11 years, she studied at the Aveda Institute right out of high school and began her career behind the chair soon after. ​
Shannon's main focus is now wedding hair as she loves everything about the wedding day. Being able to spend her mornings with the bride and her family and friends is so magical to her. ​
In her spare time, Shannon can be found chasing around her 3 year old daughter and her 6 month old puppy. She keeps busy but wouldn't have it any other way!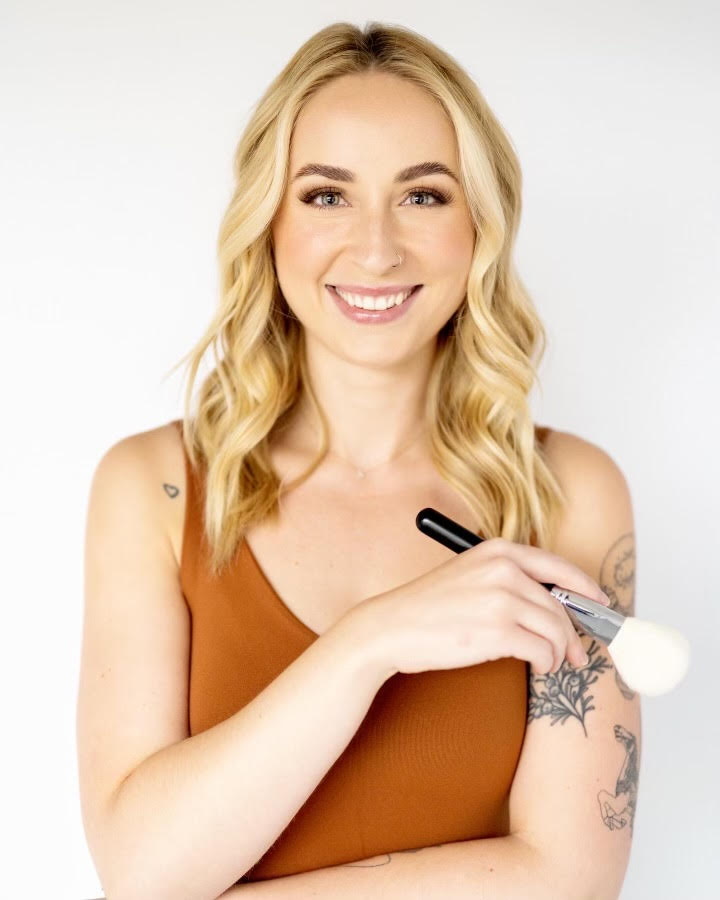 Meet Emma
Hi! I'm Emma, an associate makeup artist.
Emma's love for makeup started in high school during the peak years of YouTube beauty guru's. She watched hundreds of hours of makeup tutorials to learn all of the tips and tricks. Before she knew it, she was doing everyone's makeup for prom and loved it.
Bridal Makeup started out as a side hobby for Emma but flash forward a few years and all of a sudden that hobby has turned into 25+ weddings a year. She specializes in soft glam makeup. She focuses on emphasizing natural features while also creating that elegant bridal look: glowing and bright.
When she's not doing makeup or working as an esthetician during the week, she is spending time with her boyfriend and dog, Walter. She adores her morning coffee, the outdoors, food, watching TikToks for hours, and planning her next travel adventure.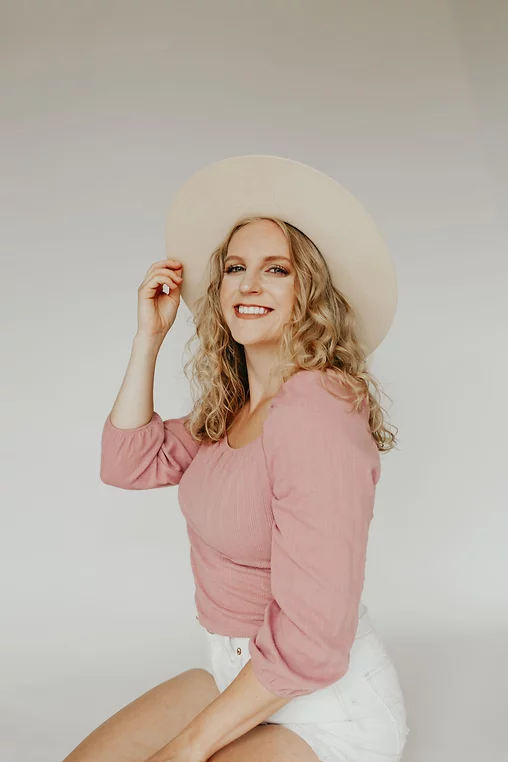 Meet Lydia
Hi! I'm Lydia, an associate makeup artist.
Lydia has been a makeup lover since she was first allowed to wear it in 9th grade. Growing up with musical theater, she learned about the importance of making makeup last long, and being bold enough to last under harsh stage lights. Once Lydia learned more about how makeup looks in photographs, she saw an opportunity to transfer her skills from musical theater to the wedding industry.
Lydia has loved weddings ever since Say Yes to the Dress started airing on TLC! Making brides and bridal parties feel beautiful is one of her most rewarding experiences. With hours of endless YouTube tutorials and practicing, this self-taught makeup artist is excited to work with you.
Lydia spends her free time lifting weights, figure skating, singing in church choir and spending time with her husband, her sweet son Parker, dog, family and friends.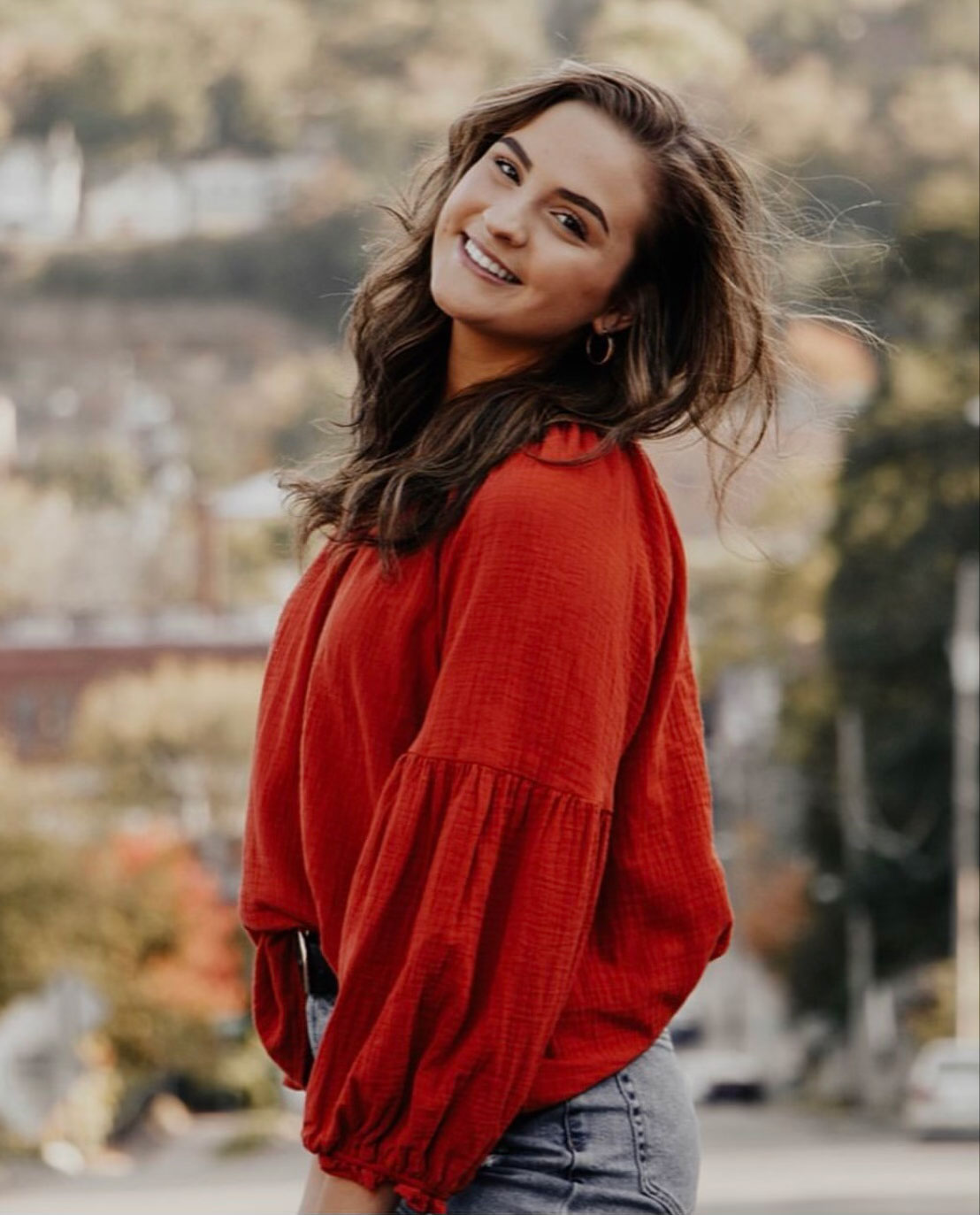 Meet Grace
Hi! I'm Grace, an associate makeup artist.
Grace started doing makeup as a hobby in middle school and immediately fell in love with this form of art. She found herself using her free time to glam up her friends, which allowed her to explore her passion for makeup. Making other women feel beautiful is her priority, no matter what the occasion.
In her free time, Grace can be found riding horses, making various coffee drinks, or studying for her estheticians license.
Anna was incredible! I have never felt prettier in makeup and to have it be on my wedding day was so special. Not only is she so on top of everything, she is the kindest human. During both my trial and my wedding day, it felt like I was talking with a friend. I wish I could have her for every event, and heck, every day! I cannot recommend her enough!
Wow! Anna was all I ever dreamed of in a makeup artist and so much more. She was so accommodating and knew exactly what she was doing. Everything cam together extremely well and I could not have asked for a better wedding day. It was amazing and I am so glad Anna was a part of my big day!
I booked wedding makeup through Anna. Her associate Amanda did both my trial session which I used for engagement photos, and my wedding day makeup. Amanda applied makeup for a few of my bridesmaids and moms. She did amazing work! I felt nothing short of gorgeous on both days. Amanda really made me feel comfortable with her down to earth personality. The process of booking with Anna was a breeze and I'd recommend her and her associates to everyone!
Lydia did such an amazing job on my wedding day. I was stunned to look in the mirror when she finished my makeup and was almost in tears with how beautiful I felt. My bridesmaids looked absolutely stunning as well. She was so much fun to chat with, super nice and bubbly. They are just naturally talented. Highly recommend the Joy Beauty team!